Ref:
Date:
Location:
Photographer:
Ref:
Date:
Location:
Photographer:
About
My interest in photography came late in life when illness meant that my career came to an abrupt end. Looking back on that time now some ten years later, I appreciate the opportunity it gave me. Here was a chance to combine all the things I most enjoyed doing. My need to be outside, to be quiet, to work alone learning new skills and to be creative could all now be realised. The magic of making something beautiful became a powerful medicine. It took time for all this to fall into place, but right from the start, I knew what I had found was precious.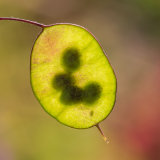 There have been many paths to learning, but probably the most influential has been reading the magazine, Outdoor Photography each month. Encouragement has come from family and friends, but when I need an objective view I enter competitions. Over the years I have been commended and twice a finalist in the International Garden Photographer of the Year. This is a truly inspirational competition and provides a great source of learning. The thrill of seeing my images exhibited or published in books and photography magazines never pales. Photography for me is a solitary pursuit so gaining recognition from other photographers in this way encourages me to persevere and to try new approaches. In June 2014 I was awarded the Licentiate Distinction from the Royal Photographic Society which was an enormous boost to my confidence.
I thank you for visiting my site and welcome any comments you might like to make.